It's a mad world we live in {2020}
It's a mad world we live in {2020}
This mask thing is becoming a different kind of monster these days.
For one – there is a lot of BS propaganda out there. Such as this bogus piece from Vistaprint – attempting to normalize an absolutely unnecessary element of society. (Well, for normal people at least – this brainwashing is considered necessary for those looking to control you, however.)
Propaganda works really well on some
And then there's this freaky lady seen at Target. The fear-peddling really works. That looks almost like a biohazard suit! WTF?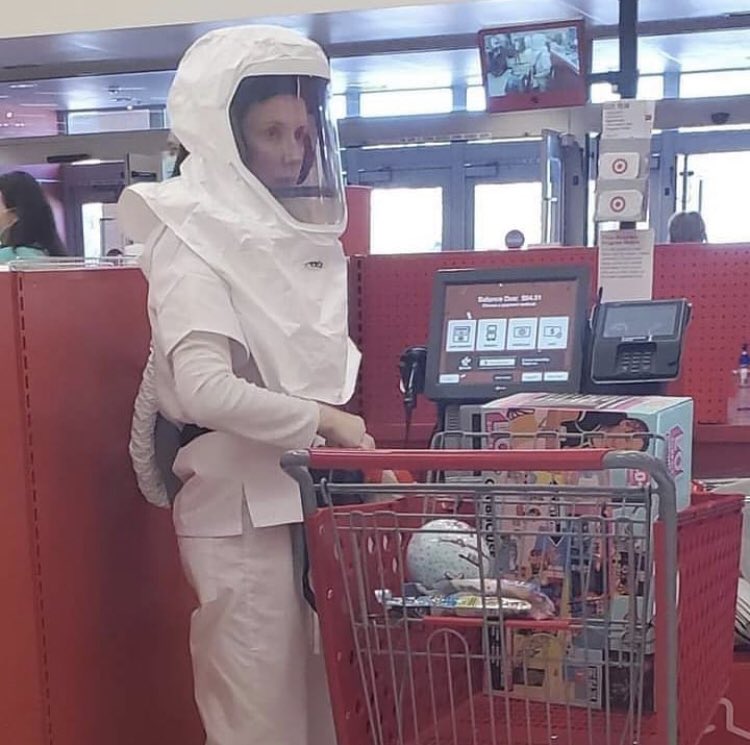 In the end – it is kind of interesting. Because it's like a test that flushes a lot of "truths" out. Like who you still want to be friends with, etc. Trying times – not because of the crisis – but the after-effects!